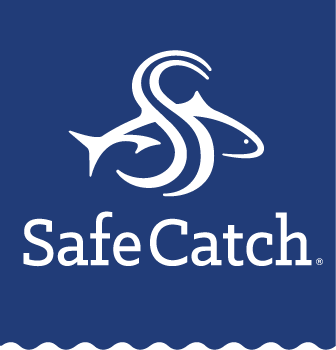 Bryan Boches, the Co-Founder of Safe Catch where their tuna is traceable from catch to can and we only buy from captains whose fish come from managed and sustainable tuna stocks joins eHealth Radio and the Health News and Supplement Channels.
Listen to interview with host Eric Michaels & guest Bryan Boches discuss the following:
How did you come up with the idea of Safe Catch? Tell us a little more about it?
Is it true Safe Catch - Elite Wild Tuna has the lowest Mercury of any tuna brand? Please explain.
Is Safe Catch ok to eat several times a week unlike traditional tuna?
Is it safe for pregnant women as well?
Tell us about the additional products in the Safe Catch line?
About Safe Catch: Our tuna is traceable from catch to can and we only buy from captains whose fish come from managed and sustainable tuna stocks. Read more about our sustainability policy. Then, we test each tuna.Using our proprietary technology, we are able to test every single fish for its mercury content. If it doesn't meet our purity standards we don't buy it. It still may be a good tuna, but it's not a Safe Catch tuna.
Our limit for Safe Catch Elite Wild Tuna is ten times (10x) stricter than the FDA mercury action limit.
Our limit for Safe Catch Wild Albacore Tuna is three times (3x) stricter than the FDA mercury action limit.
About the Co-Founders Bryan Wittenberg & Bryan Boches: As childhood friends growing up next door to each other, we never thought we would be working together and fighting for purity in our seafood and oceans. It all began when Sean's mom read an article about mercury variance in tuna and said, "Moms shouldn't have to worry about giving tuna sandwiches to their kids. Sean, why don't you solve this?"
After some research, we learned that two identical tuna, same species, size and school could vary in mercury levels by over 10 times. The only way to know the mercury level was to test every fish.
Existing technology cost $100 per mercury test which would make a can of tuna cost about 50 bucks. So, we formed a team of talented software and hardware engineers and invented a new technology to rapidly test every fish for purity.
We went to major seafood brands and offered to test for them but they all declined. One executive told us that consumers wouldn't understand or care about better purity. So, we did what any entrepreneur with zero experience in food would do. We started a new brand of tuna and named it Safe Catch.
We knew how to identify amazing tuna but we didn't how to make amazing tuna. We were surprised to learn that conventional tuna is precooked, rehydrated with fillers, machined processed and recooked and as result of so much processing it loses many vital Omega 3 oils, flavor and texture.
So, we searched for a better way to make and cook tuna. We found and adapted an old artisan method. At Safe Catch, we hand cut and hand pack each wild tuna steak into a BPA free lined can with no additives or fillers. Then, we slow cook it just once. It took us 75 different variations to get our formula perfect.
We're so happy with the purity, quality, and taste. All of the vital Omega 3 oils and flavor are retained in Safe Catch tuna and there is no draining after opening. Open the can into a bowl, chop up the steak with a fork and let it reabsorb its natural oils. It's moist and delicious pure wild tuna as nature intended.
We hope you love it!
– Sean & Bryan
Safe Catch Founders
Website: www.safecatch.com
Facebook: https://www.facebook.com/safecatch