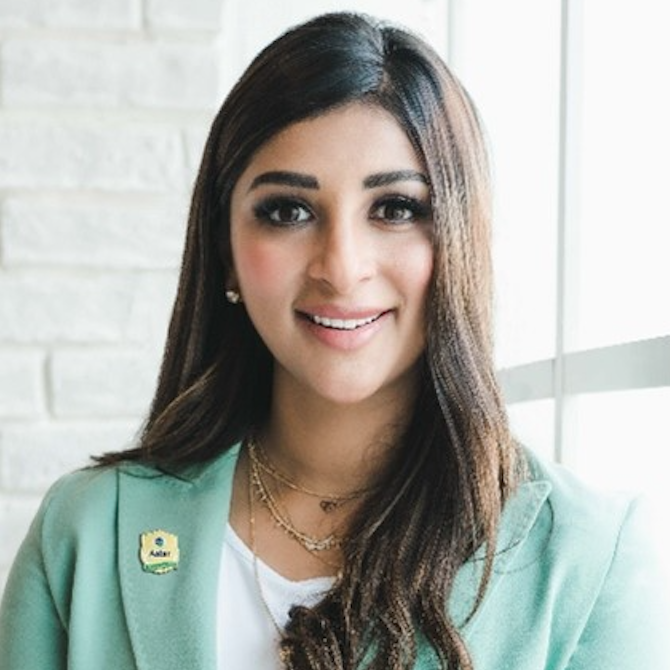 Alisha Moopen, Deputy Managing Director of Aster DM Healthcare, one of the largest private healthcare service providers operating in multiple GCC states and India with 27 hospitals, 115 clinics and 223+ pharmacies in seven countries joins eHealth and the Healthcare and Health News Channels.
---
Listen to interview with host Eric Michaels and guest Alisha Moopen discuss the following:
What is your background?
How did you get involved with the Thought Leadership & Innovation Foundation (known as the TLI Foundation) as an executive with Aster DM Healthcare?
What will be role as a board member for the TLI Foundation in connection with your Aster work?
Could you provide our listeners with information about ASTER DM Healthcare and its worldwide reach?
What are your expansion plans in the Western Hemisphere – the Cayman Islands project? Give our listeners the timeline for launch and overview of services.
How will your services expand the options for more affordable, quality care?
Can you give some examples of ways that ASTER DM has helped undeserved populations – particularly children in need?
Are your services available to worldwide audiences and how many people typically take advantage of medical value travel to ASTER DM hospitals?
---
Alisha Moopen is the Deputy Managing Director of Aster DM Healthcare. Having joined the company as a Director in 2013, she is responsible for overseeing the strategic direction and development of the company, and notably spearheading the expansion of the group into new markets.
Alisha was recently elected by World Economic Forum as a Young Global Leader to join the class of 2018. Recognizing her past work in healthcare, she has been inducted into a 5-year program with like-minded people who are committed and passionate to tackle the main challenges of the world today, with healthcare being one of them. She was also recognized as one of the Top 100 World's Greatest Leaders in Asia and GCC in 2018. Forbes Middle East magazine has selected Alisha as one of the Top Next Generation Indian Leaders in 2018. She also won Khaleej Times' Emerging Leaders Award 2018 for Healthcare. She is a Chartered Accountant from the ICAS (Institute of Chartered Accountants of Scotland) and worked earlier with Ernst & Young.
She graduated from the University of Michigan, Ann Arbor with distinction in Finance & Accounting.
Alisha's philosophy in life is 'Healthiness is Happiness'. She wants to enable quality healthcare across the globe through treating people with compassion, precision and excellence. She is dedicated to the cause of women empowerment and mental health. She believes in the diversity of workforce, strength in differences and focused on improving the glass ceilings at work for women. She was instrumental in launching the Women in Leadership program at Aster DM Healthcare which empowers talented and capable female employees with training and growth opportunities, to shape them for leadership roles.
She is also an active philanthropist, being a trustee of Aster DM Foundation and involved in social welfare through Aster Volunteers program which bridges the gap between people who would like to help with those in need.
Alisha Moopen is dedicated to ensuring that humanity leverages on advances in science as well as personal re-engineering of self, ranging from lifestyle choices to dealing with the external environment, to staying happy and healthy, both physically and mentally. She believes using technology can enable better health outcomes for population management through precision medicine, connected care and AI.
Website: asterdmhealthcare.com
Social Media Links:
Facebook: @AsterHealthcare
Instagram: @asterhealthcare
LinkedIn: Aster DM Healthcare
Twitter: @ASTERHealthcare