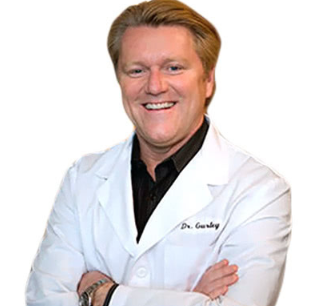 Dr. Shawn Gurley, owner and medical director of North Atlanta Aesthetic Dentistry joins eHealth Radio and the Cosmetic Dentistry Channel to discuss guided implant surgery. This technique uses 3D cone beam imaging to improve dental implant procedure diagnosis, treatment, comfort, and recovery.
Listen to host Eric Michaels & guest Dr. Shawn Gurley discuss the following:
How does the cone beam 3D imaging system work and how long have you been using this in your practice?
Can this technology make dental implant procedures more comfortable? How?
What are the advantages to using the cone beam system when it comes to getting a better diagnosis?
What are the advantages of using cone beam technology when it comes to dental implant procedure safety?
How does using this technique lead to more durable and precise dental implants?
Summary: The use of 3D imaging in dental implant procedures has resulted in significant improvement in the dental implant experience. For people who need to have a dental implant procedure, finding a dentist who uses 3D imaging technology is an important first step.
Dr. Shawn Gurley, owner and medical director of North Atlanta Aesthetic Dentistry, graduated from the University of Tennessee Dental School, after which he did a general practice residency in the Army. He has advanced training in endodontics, prosthodontics, and oral rehabilitation, in addition to training in implantology, and oral surgery. He has also completed Advanced Training of Treatment for Sleep Apnea with Sleep Group Solutions.
Dr. Gurley is a member of the prestigious American Academy of Cosmetic Dentistry (AACD), the International Congress of Oral Implantologists (ICOI), and the American Academy of Dental Sleep Medicine (AADSM). Dr. Gurley and his entire team are committed to working closely with each patient to achieve beautiful, natural, and healthy results.
Website: www.northatlantasmiles.com
Social Media Links:
Facebook: https://www.facebook.com/NAtlantaAestheticDentistry
Twitter: https://twitter.com/DrShawnGurley