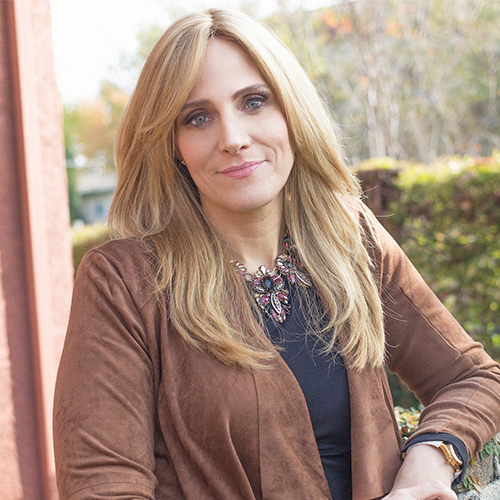 Author and motivational speaker Mia Adler Ozair, who has turned her passion for the mind/body/soul connection concept into a successful brand by utilizing over 25 years of experience in the worlds of education, mental health, health coaching, and the wellness arena into helping others live healthier, more fulfilling lives joins eHealth Radio and the Personal Development Channel.
Listen to host Eric Michaels & guest Mia Adler Ozair discuss the following:
We all strive to maintain balance – whether it's work/life, diet and exercise or healthy food intake with occasional splurges. And to some degree, many of us have achieved some level of success in these areas as "balance" became the new mantra over the last decade. So what should we all be asking ourselves in terms of, "What's Next?"
Many successful entrepreneurs credit their effectiveness with constantly challenging themselves, and constantly setting and taking next steps to achieve goals. Tell us about your concept of "Unleashing your inner Warrior" and how does this apply to the business world and personal life.
What role does Accountability play in this?
You challenge people to ask themselves what is the deeper, underlying reason as to WHY it is important for people to commit. Why is this first step so important? What is the most frequent answer you have seen people give as to why they can't or don't commit to a goal?
You believe in focusing on 4 important aspects of life (mental, physical, spiritual, and global). Tell us more about those and how people can apply those to their own lives.
SUMMARY: Set some ground rules. Push yourself and find the right support system. Don't be afraid to do things you've never done before so that you get the results you have never gotten before. You will most likely be uncomfortable at some point–that means you are DOING IT RIGHT.
Invest in yourself emotionally, physically, mentally, spiritually, and financially WITH NO REGRETS because you will understand that YOU ARE WORTH IT ON EVERY LEVEL. You must internalize that MEANINGFUL, LASTING CHANGE TAKES TIME AND CONSISTENT EFFORT. THERE ARE NO SHORT CUTS.
The mind/body/soul connection concept coupled with health and fitness has been a passion of mine since I am old enough to remember. My childhood was filled with every sport activity you can imagine and in high school I was on the springboard diving team (actually held the school record for a period of time!) and pom squad as well as participating in martial arts. I started working at the age of 16 as a lifeguard and swim instructor which continued well into my college years.
Fast forward to today and I have gathered over 25 years of experience in the worlds of education, mental health, health coaching, and the wellness arena. It's been a great joy to write and author three books (Essential Proteen: Life Skills to Help Teens Succeed, Research Press; Insider's Secrets: How to Choose an Exceptional Therapist, Oakhurst Publishing; Cook, Pray, Eat Kosher: The Essential Kosher Cookbook, Feldheim Publishers) which are all available on Amazon.com. Over the course of my career I've been a featured expert in numerous media outlets including print and radio (see media page) and have dedicated my professional work to helping others live healthier, more fulfilling lives.

In Fall 2016 I began working on my doctoral degree at the University of Southern California (USC) in Organizational Change and Leadership in the Rossier School of Education and am so honored to have been awarded a Schwarzenegger Institute on State and Global Policy Graduate Fellowship. It is my hope to use my doctoral work as a platform for helping to reduce the epidemic of childhood obesity in our country and bring awareness to the essential importance of striving to have a sound mind, healthy body, and happy soul. Thank you for taking the time to learn a bit about my background and I look forward to ushering you into wellness, leadership & global impact!
Website: www.MiaAdlerOzair.com
Social Media Links:
Facebook: https://www.facebook.com/miaadlerozair
Twitter: https://twitter.com/miaadlerozair