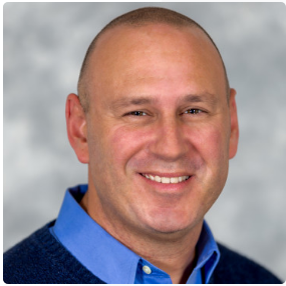 Andy Weissberg, Senior Vice President, Marketing Communications, Quantros, the healthcare industry's leading provider of performance measurement and management solutions joins eHealth Radio and the Healthcare Channel.
Listen to interview with host Eric Michaels & guest Andy Weissberg discuss the following:
Please tell us a bit about Quantros.
It's my understanding that Quantros recently released its CareChex® 2018 Hospital and Health System Quality and Patient Safety Rankings and Ratings. How do these updated ratings help consumers, employers and other stakeholders in value-based care?
How does Quantros differ from market competitors?
Can we talk a bit the Quantros® Enterprise Solutions Suite - how many hospitals and large health systems are using it, and what kind of impact does it have on their clinical and financial performance?
How does the uncertainty and complexity associated with the repeal or replacement of the Affordable Care Act influence Quantros, if at all?
Andy Weissberg is Quantros' brand ambassador and communications leader, and brings more than 20 years of healthcare, publishing and information services experience. Prior to joining Quantros he co-founded DotHealth, LLC which was credentialed by ICANN to operate the health top level domain name registry.
Andy previously served as Vice President of Identifier Services at R.R. Bowker where he spearheaded the innovation and operations of the U.S. ISBN Agency and several ISO Standards registration agencies serving the book and journal publishing industries.
Additionally, Andy was GM Digital Media, Healthcare and Life Sciences at Advanstar Communications, Inc. where he developed and commercialized ModernMedicine.com as a leading online clinical decision support and practice management information resource for physicians and healthcare professionals. For over a decade, Andy served in similar roles in the pharmaceutical/healthcare advertising agency arena.
Andy has a BA, Communications from the University of South Florida, Tampa, FL.
Website: www.quantros.com
Social Media Links:
Facebook: https://www.facebook.com/Quantros
Twitter: @Quantros