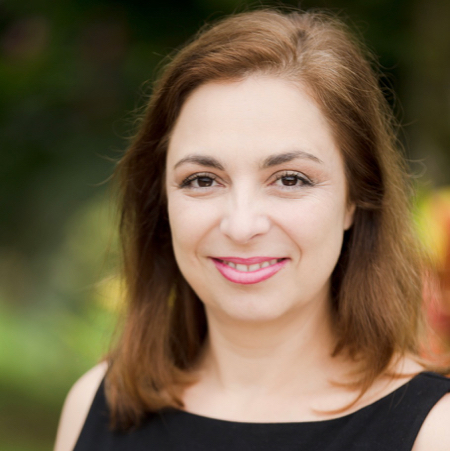 Elena Blanco, Certified Facilitator of Access Consciousness and Joy of Business, who is an expert in guiding businesses and entrepreneurs to create high performance teams and successful solutions in today's competitive environment joins eHealth Radio and the Health News and Personal Development Channels.
Listen to interview with host Eric Michaels & guest Elena Blanco discuss the following:
How are health, and businesses related?
What is people's health saying about your business?
What are the priorities when looking at health and wellness with your employees?
How to promote health and wellness without the budget?
How to create your businesses with people's bodies instead of regardless?
You facilitate classes with Access Consciousness and in Joy of business, tell us about Joy of Business and how can people find out more about you?
---
With more than 20 years of experience in executive roles within world class corporations, Elena Blanco is a skilled communicator and negotiator. She has created and lead high-performing teams and successful business strategies both in the public and private sectors. She is also an entrepreneur, with an international practice where she coaches and facilitates people and businesses, giving them tools to change their lives.
Elena is a Certified Access Consciousness and Joy of Business Facilitator, a Certified Change Manager, a Certified Business Coach, and she holds a MSc. in Economics. This unique combination of corporate experience, coaching and entrepreneurship, along with her passion for creating a greater world for everyone gives her the capabilities to empower people to create with ease great lives and businesses.
Website: accessconsciousness.com/elenablanco
Social Media Links:
Facebook: facebook.com/elenablanco.mipropia.guru
Instagram: instagram.com/elelawhite
Youtube: youtube.com/mipropiaguru