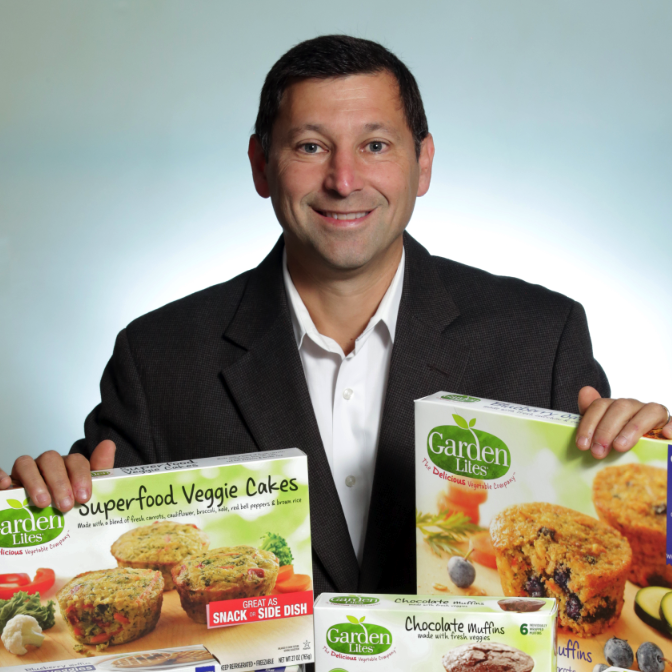 Andy Reichgut, the Executive Vice President of Sales and Marketing for Garden Lites joins eHealth Radio and the Health News and Nutrition Channels to share some news about the company, which is a model for convenient, clean ingredients and gluten free foods that are always made with vegetables as first ingredients.
Listen to interview with host Eric Michaels & guest Andy Reichgut discuss the following:
We heard you are undergoing a major expansion. Can you share the news?
Tell us about the products and what sets them apart.
You've been a pioneer in this nutritious, delicious food space, which consumers love. What is new?
People love the convenience of ordering online. Can we order Garden Lites products online?
Garden Lites' mission is to get America Hooked on Veggies. Why? Because only 1 in 10 Americans eat the daily recommended amount of veggies. Fad diets come and go, and health advice changes over time, but there is one health message that has never changed: Eat your vegetables.
Vegetables are the first and primary ingredient in every Garden Lites product. Whether the vegetables that make up the product are hidden, like zucchini and carrots in our Chocolate muffins, or the highlight of the product like kale and cauliflower in our Superfood Veggie Cakes, Garden Lites makes eating your veggies delicious.
We are committed to helping you and your family find new and delicious ways to eat more veggies.
Website: www.GardenLites.com
Social Media Links:
Facebook: https://www.facebook.com/GardenLites
Twitter: https://twitter.com/gardenlites
Instagram: https://www.instagram.com/gardenlites