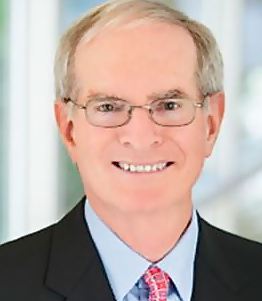 Dr. David Kiener, Plastic Surgeon and Co-Founder of Roseville Facial Plastic Surgery in Roseville, California joins eHealth Radio and the Plastic Surgery Information Channel to talk about eyelid lifts.
Listen to interview with host Eric Michaels & guest Dr. David Kiener discuss the following:
What is an eyelid lift?
How is an eyelid lift performed? Are there different techniques?
What makes someone a good candidate for an eyelid lift? Is there anything that would make someone a less than ideal candidate?
What is the recovery process like? Are there side effects or complications?
Are the results permanent?
Dr. Kiener has practiced facial plastic surgery for more than 25 years, and he is certified by the American Board of Facial Plastic and Reconstructive Surgery, as well as the American Board of Otolaryngology. He is dedicated to providing natural-looking results for his patients, helping them look and feel better, whether they simply want to improve their appearance, or they're recovering from a complex injury or illness. He regularly attends meetings and seminars to keep up with the latest techniques and products applicable to facial plastic surgery. Dr. Kiener performs a variety of facial cosmetics surgeries, such as eyelid lift, Facelifts, and Brow Lifts.
As a recognized expert in the field, Dr. Kiener is frequently called upon to teach other physicians. In 2015, he and Dr. Sykes taught at a Facial Plastic Surgery meeting in Seoul, South Korea. He is an Associate Clinical Professor in the Otolaryngology/Head and Neck Surgery Department at the University of California, Davis, where he participates in teaching residents and students.
Dr. Kiener received his medical degree from the Medical College of Wisconsin (Marquette). After an internship at Milwaukee County General Hospital, he completed his residency at the University of California, Davis. In 1980, he finished a fellowship in facial plastic and reconstructive surgery at UC Davis.
Website: www.rosevillefacialplasticsurgery.com
Social Media Links:
Facebook: https://www.facebook.com/RosevilleFacialPlasticSurgery
Twitter: https://twitter.com/RosevilleFacial