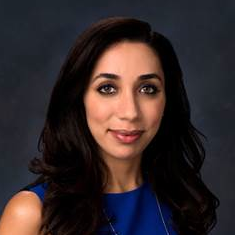 Dr. Yogita Kashyap from Hudson Face & Eye in New York City joins eHealth Radio and the Plastic Surgery Information Channel to share her expertise on Botox and how it can actually prevent signs of aging.
Listen to interview with host Eric Michaels and guest Dr. Yogita Kashyap discuss the following:
What is Botox and how does it work?
What is preventative Botox and at what age is this procedure recommended?
Are there certain patients that you'd recommend preventative Botox to more than others?
What are the areas where we tend to develop the most lines and wrinkles that Botox can prevent?
Are there other uses for Botox that aren't corrective or preventative?
---
Dr. Kashyap has devoted her career to cosmetic and reconstructive eyelid surgery, as well as non-surgical facial rejuvenation and tear system procedures. She completed her residency and fellowship in Ophthalmic Plastic, Reconstructive & Orbital Surgery at one of the world's most advanced and prestigious institutions – The New York Eye and Ear Infirmary. She continues to stay abreast of state-of-the-art advances and techniques in oculofacial plastic surgery.
Prior to her residency and fellowship, Dr. Kashyap graduated from the University of Pennsylvania and earned her medical degree from State University of New York Downstate Medical Center.
In her work, Dr. Kashyap emphasizes natural aesthetics and authentic beauty. She is dedicated to helping patients become the best version of themselves. This is why she often asks for a photo of her patients in their younger years so can create treatment that helps them enjoy the same youth and vitality. She takes time with her patients and provides same-day care whenever possible with little to no wait. Dr. Kashyap genuinely cares about her patients and takes great pride in improving their quality of life.
Dr. Kashyap is a leader in the field of oculofacial plastic surgery and is a clinical instructor at the influential New York Eye and Ear Infirmary of Mount Sinai and Jacobi Hospital.
She is also a Board-Certified Diplomate of the American Board of Ophthalmology (ABO), a member of the American Academy of Ophthalmology (AAO), and a member of the New York Facial Plastic Surgery Society.
Website: hudsonfaceandeye.com
Social Media Links:
Facebook: facebook.com/hudsonfaceandeye
Instagram: @hudsonfaceandeye