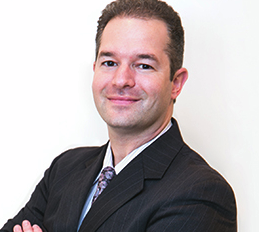 Dr. Daniel Krochmal, a Board Certified plastic surgeon and associate at MAE Plastic Surgery in Northbrook, Illinois joins eHealth Radio and the Plastic Surgery Information Channel to discuss the Brazilian Butt Lift procedure.
Listen to interview with host Eric Michaels & guest Dr. Daniel Krochmal discuss the following:
What is a Brazilian Butt Lift?
How is the procedure performed? Can it be combined with other procedures?
What is the difference between a Brazilian butt lift and butt implants?
What makes someone a good candidate for BBL?
What is the recovery process like? Are there side effects or complications?
Dr. Krochmal received his undergraduate degree from Washington University in St. Louis, and his medical degree from the University of Michigan in Ann Arbor. He did his surgical internship at the University of Michigan, and his general surgery residency at the Mayo Clinic Arizona. He did his plastic surgery training at the University of North Carolina at Chapel Hill, and an aesthetic surgery fellowship at the Hunstad Kortesis Center, and learned his buttock shaping techniques in Brazil from Raul Gonzalez, a pioneer in buttocks implant surgeries.
Dr. Krochmal is particularly specialized in body contouring, primary and revision breast surgery, facial aesthetics, non-invasive and minimally invasive modalities, and buttock shaping. Dr. Krochmal is an Associate Fellow of the American College of Surgeons. Additionally, he is a Candidate for Membership of the ASAPS. He is committed to research and advancing the field of plastic surgery, having presented at national conferences and authored numerous manuscripts. He is committed to patient safety, and serves on the Patient Safety Committee for the American Society of Plastic Surgeons.
Website: www.maeplasticsurgery.com
Social Media Links:
Facebook: https://www.facebook.com/maeplasticsurgery
Twitter: https://twitter.com/MAEPlasticSurg
YouTube: https://www.youtube.com/user/maeplasticsurgery
Instagram: https://www.instagram.com/maeplasticsurgery