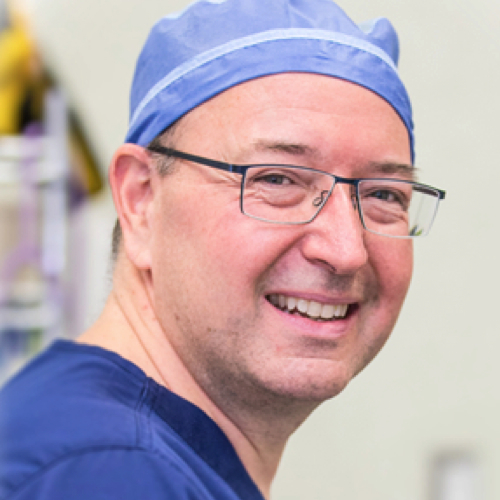 Dr. Douglas Grace, a plastic and reconstructive surgeon serving Oakville, Burlington, Hamilton and the surrounding Ontario areas and a Mommy Makeover expert joins eHealth Radio and the Plastic Surgery Information Channel to discuss how women can reclaim their pre-pregnancy bodies and look better than ever before.
Listen to interview with host Eric Michaels & guest Dr. Douglas Grace discuss the following:
What is the mommy makeover procedure?
Who is the ideal candidate for mommy makeover and do they have to be a mother?
What are the top three procedures chosen for the mommy makeover?
What should patients expect from their recovery?
What should patients know before electing this procedure?
Douglas Grace, B.Sc., M.D., F.R.C.S., is a plastic and reconstructive surgeon serving Oakville, Burlington, Hamilton and the surrounding Ontario areas. Dr. Grace believes that plastic surgery is most successful when it enhances a person's natural beauty. He founded his plastic surgery practice, The Grace Clinic, on the pillars of excellent patient care, the highest surgical standards, a professional environment and personal, compassionate staff. He is personally invested in his patients' safety, comfort and satisfaction at all times.
Dr. Grace earned his Bachelor of Science degree from the University of Waterloo and received his education in plastic surgery from the University of Toronto. After earning his medical degree, he completed a five-year plastic surgery residency. Dr. Grace went on to receive further specialized cosmetic surgery training in Miami, Chicago and New York.
Dr. Grace belongs to the Canadian Society of Plastic Surgeons, the Ontario College of Physicians and Surgeons and the American Society of Aesthetic Plastic Surgeons; he is also a Fellow of the Royal College of Physicians and Surgeons of Canada.
He is frequently approached by the media as a plastic surgery consultant. For example, he has appeared on CBC television to talk about liposuction, as well as on CHCH Television and Daily Web TV; he has also been featured in three episodes of "Plastic Makes Perfect," talking about his minimally invasive laser liposuction techniques and his "Yummy Mommy Makeover." He is available for selective speaking engagements.
Currently, Dr. Grace lives in Oakville, Ontario, with his wife and two children. When Dr. Grace isn't working, he enjoys boating, skiing, gardening and working on one of many "Mr. Fix-It" projects around his house.
Website: www.drgrace.ca
Social Media Links:
Facebook: https://www.facebook.com/TheGraceClinic
Twitter: https://twitter.com/TheGraceClinic
YouTube: https://www.youtube.com/user/DrDouglasGrace/videos
Instagram: https://www.instagram.com/the_grace_clinic